Tara Oceans
I currently work as a bioinformatician in both international research projects Tara Oceans and Oceanomics.
http://taraexpeditions.org/
http://oceanomics.fr/
MiBioGate

I am involved in the MiBioGate project, which aims at studying host-microbiota interactions at biological barriers in chronic pathologies.
FLiN
I am also involved in the Flora Intestinal Nativa (FlIN) project, which aims at studying the influence of urbanization on the evolution of our microbiome.
SPRING database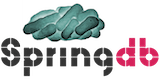 I am developping the SPRING database, the first specialized resource on known and predicted microbial associations.
Microbial Eco-Systems Biology
Hello! I am a computational biologist and CNRS researcher at the Laboratoire des Sciences du Numérique de Nantes (LS2N), CNRS, EMN, Université de Nantes, in the team COMBI.
Previously, I was a FWO (Research Foundation Flanders) post-doctoral fellow in the group of Prof. Jeroen Raes at VIB, VUB and KU Leuven.
I hold a PhD degree from the University of Zurich obtained while working in the group of Prof. Christian von Mering.

My main research interest lies in understanding natural microbial communities and their structures at different levels of organization (from genes to species to ecosystems) in various habitats, including the human intestinal tract but also the world's oceans. I use comparative and functional (meta-)genomics to reveal universal patterns conserved across the microbial tree of life as well as Systems Ecology approaches to understand natural community assembly rules at the functional level. I am also particularly interested in building computational models to gain a predictive understanding of community function and dynamics through metabolic modeling, and acquire a mechanistic understanding of microbial species interactions and ecosystem functioning.